Decorating your home can sometimes be a very painful task for a lot of people. That being because of the lack of knowledge and not understanding that it is easy when you look at the details and not only the large changes involved. Follow these simple ideas to decorate your house and all these in your budget.
1. Plan it out
This is one of the major things people miss out on when are decorating their houses. Take one room at a time and look at the larger frame and decide how you would like your room to basically look like. Try to understand your personality and vibe and create a brief note on how you would like it to look. Simple, classy, comfortable, edgy or anything else. Planning out the purpose of the room is also very important.
2. Research More!
Take help of magazines, journals, online blogs for interior design ideas. It could also be taking inspiration with just photos or from your friends or relatives place. You could also take some professional help in this case if you can't really figure out on own. But you should try to find your own vibe and put it in your room rather than just blindly following the latest home interior design.
3. Get The Furniture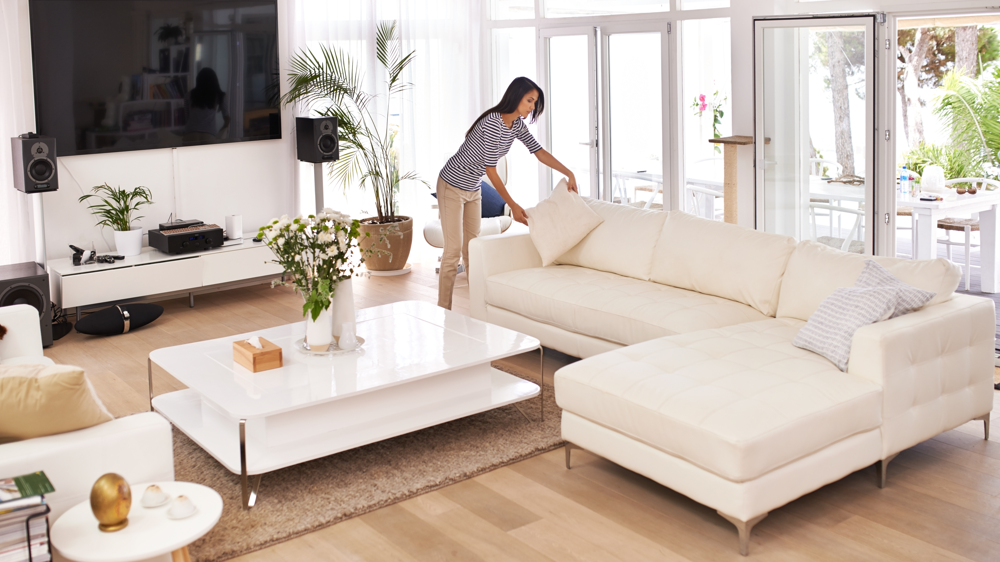 While designing the room, first decide on the main furniture and where to place it first. Things like wardrobe and bed in the bedroom or the couch or the sofa in the drawing room. The kind will be, the color and space which it will require and mainly where and how is it going to be placed. So after that is sorted it will help you put the other things in place.
4. Paint It
Now that the furniture is already decided on, you can build around the color theme of the room taking reference from the furniture. So it is rightly said, one of the best interior design tips would be to choose the color of the walls in the end. after placing your furniture if you realize that the room is looking too small in size, you can paint a lighter shade on the walls to make it look less congested, bright and spacious.
5. Create a focal point
Now coming to the main home decoration tips, when are you planning your extra decoration items, always keep only one main item to catch attention and the rest of the pieces can act as supporting actors.
6. Decide What Goes On The Wall
Make sure you don't have a lot of things which you want to put on display. If you already have a furniture piece as your focal point, use small wall pieces for the wall.
7. Mix and Match Patterns and Textures
Don't shy away from experimenting with patterns while deciding on the textures for sofa, curtains or cushions. Everything doesn't have to match all the time. Matching is now a faded concept for sure. But keep in mind to follow the theme religiously and everything is in sync with everything already there.
8. Soften out the Dark Shades in the Room
This is a very important part in the room decor. When you would go for a dark theme, for example, the flooring would be a little dark or the walls would be dark, you can soften it out by using light-colored bed-sheets, rugs or curtains.
9. Go Green
These days this is on the most trending concept. You can add plants or bonsais to your rooms. they are very much budget friendly as well as environment-friendly and sure will rise up the vibe of your house.
10. Go With Your Gut
The most important advice would be to keep the above things in mind but in the end, go with your gut and whatever you think would suit your house. NO designer can really do that for you. This way you would be able to create a unique place for yourself which would reflect your personality.
Author Details:
Vikram Patel is a Founder and CEO of eConstructionMart. He is also an ecommerce follower has over 16 years of experience in construction, banking and oil & gas sectors. He worked at ICICI Bank, Reliance Industries before founding eConstructionMart. As a marketing & sales professional he held responsibilities in managing key accounts, building teams, driving sales and customer service through quality management.